4 Tips To Guarantee A Fun Life With Senior Dating Over 60
At every stage of dating, there are always challenges or battles to overcome and you must make responses to impulses you feel around and within you. Finding that perfect date at any level doesn't happen by chance and could be a lot more difficult at over 60 and of course, you should probably know why it won't be any way easier. However, life can be a lot more fun than ever with senior dating over 60 if only you approach whatever situation that comes your way as though it's your best friend and that, your happiness is your responsibility.
Do you blame yourself often for everything that isn't just working out? Well, I know it doesn't always feel good when things turn sour or different from what you expected. But, there might just be something that isn't fished out yet. Instead of blaming yourself and remaining in that hole of self-denial and self-worth, take a short time to look out these simple tips to overcome the hurdles and land you in a wonderful date and have plenty of fun.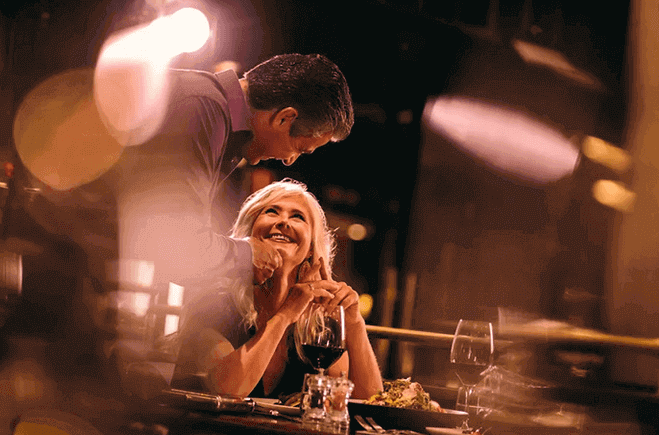 1. List Out Your Dating Goals
Why would you wish to have a date? Is there something you need now that you wouldn't need 20 years back in a dating relationship? If your answer is no, then definitely you're missing something out. Back then in your 20's or 30's dating-life, some things really don't matter much to you. There was much time on your side and every fresh break of a new day was exciting.
There were school friends, playmates and all of that always cheering you up and making life more fun and exciting but, are they still around? No. If a date fails to work out then, friends were always around to help you overcome and forget about it in a short time. But, if that happens now or if you've experienced a failed relationship recently you would probably understand better.
You should know "what will and what won't" work. How is this possible? Simple! Just list out your relationship goals and stick to them. There's always someone out there who will match perfectly with what you need in your relationship if you're patient enough and keep expecting the best. Also, there are many other people who won't just fit in your desires so, avoid them.
2. Focus On Making Friends And Having fun
The best way to have a fun-filled life after 60 is to walk out of your comfort and explore the world around you. Your focus should be just making good friends you could share wonderful moments with. You'll only know people better when you're in your best and truest self.
Engage in activities that bring out the best in you, mingle with others, share common experiences or hobbies, take the time to talk about selves, engage in similar hobbies together and just have sweet memories you would want to remember over and again. Nothing attached! Leave whatever else for later. Don't test the ocean of unknown depth by jumping into and start swimming. I believe you understand what I mean? Start from the bank and walk down slowly with your feet, eyes wide open and senses very active.
3. Take Actions And Stop Making Excuses
I often hear people say such words like "this isn't the right time". Wow! But when is the right time? Then they give lots of excuses, show emotions of fear, they aren't just confident and they feel it's not going work. They already decided it isn't going to work even before the take a step.
If you want it to work then keep to your ultimate goal… just making friends and having fun. Do you think someone out there wouldn't want to be your friend or just go out with you to have coffee, take a ride or just watch a movie? It's as easy as that and just start from here and watch everything fall into place. There are a lot of people in good relationships that just started out as friends… nothing attached. In fact, almost all the best relationships ever known started out that way. So take actions like hanging out or creating an online dating profile for the first step.
4. Don't Be A Perfectionist
Build walls around you but not so strong that they're totally impenetrable. There are good people out there but not one is perfect and you must understand when to open the gates of your heart to allow someone in.
It's true you've been hurt and you're being protective, you have qualities you look out for in an ideal partner but… just know some things aren't just important if all you need is someone to make life fun and beautiful. If you can answer this question correctly then you understand me perfectly. Which of these partners is suited for a fun date? The 6ft tall and good career partner I've always desired or the 5ft tall who can make me laugh and open my heart to possibilities? Always remember that whatever situation you've been or you're in, you aren't alone. Everyone has their hidden battles and still walk around smiling. So, walk up now and have plenty of fun.